20 years of Berlin Wall
Commemorative Stamps Edition
Stamps celebrating 20 years since the fall of the Berlin wall
.
Every image was generated by two similar images that creates a new
Silhouette
representing the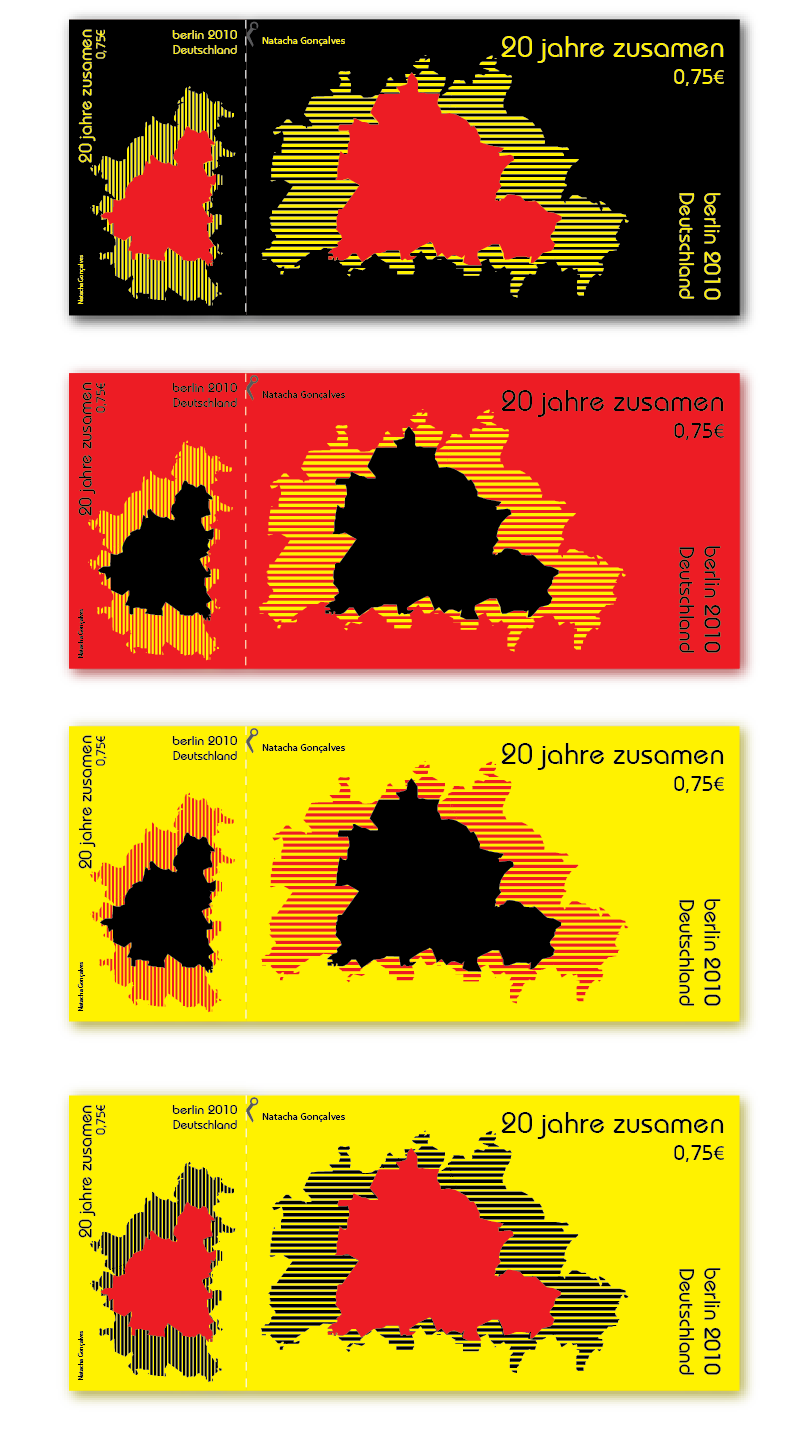 Die Stadt Berlin in zwei Hälften gespalten, symbolisiert die
Teilung der Welt in zwei Blöcke oder Parteien: Bundesrepublik
Deutschland (BRD), die von den kapitalistischen Ländern von
den Vereinigten Staaten geführt hat, und der Deutschen
Demokratischen Republik (DDR), der sich aus den sozialistischen
Ländern Anhänger des sowjetischen Regimes.
The city of Berlin split in half, symbolized the division of the
world into two blocs or parties: Federal Republic of Germany
(FRG), which was made by capitalist countries led by the United
States, and the German Democratic Republic (GDR), made up of
the socialist countries supporters of the Soviet regime.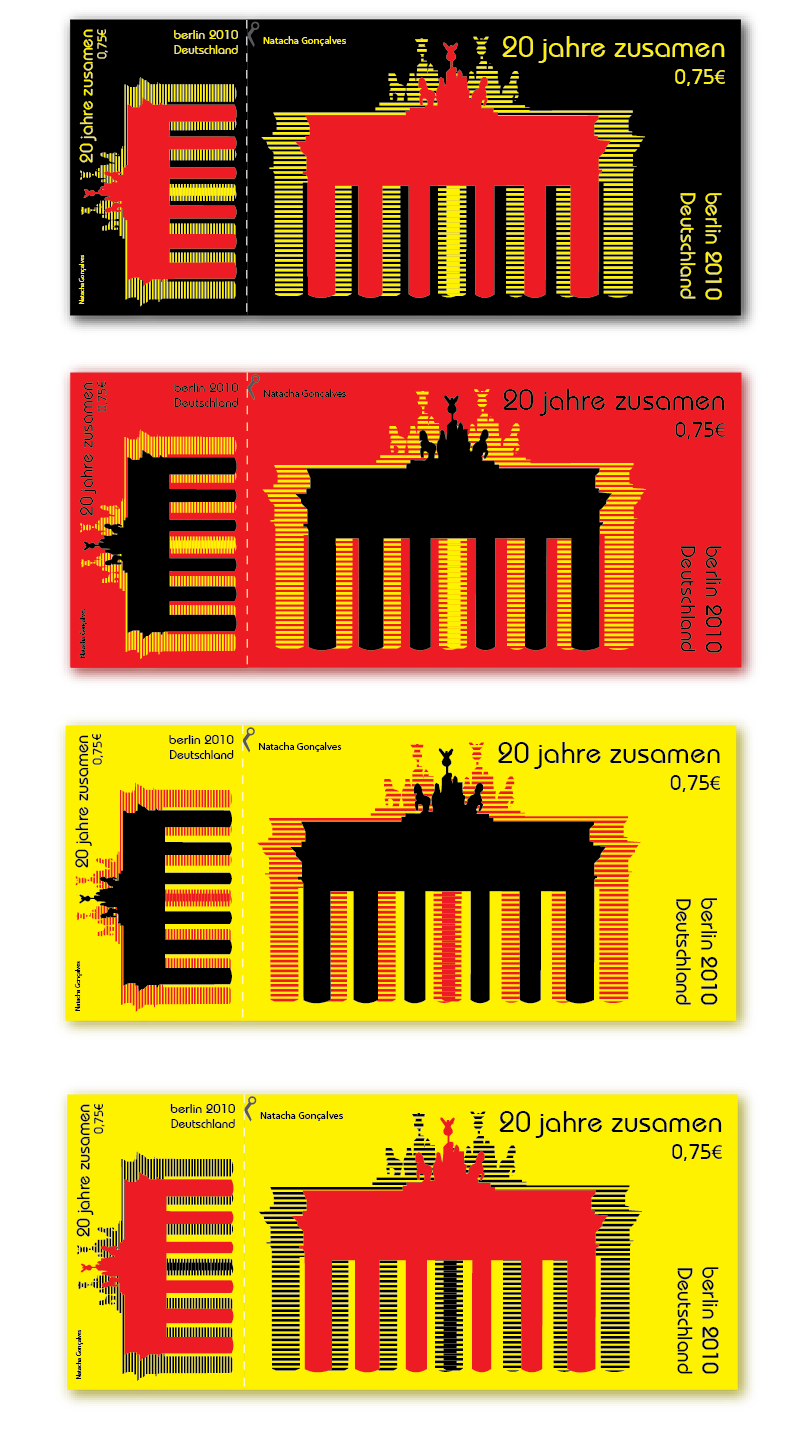 In der Grenzschicht zwischen den ausgestorbenen Ost-Berlin und
West-Berlin, befindet sich "Pariser Platz, das Brandenburger Tor
sei das Symbol der Teilung der Stadt. Seit dem Fall der Berliner
Mauer, sie wurde zum Symbol des wiedervereinigten Berlin.
In the division between the extinct East Berlin and West Berlin,
located "Pariserplatz, the Brandenburg Gate was the symbol of
the division of the city. Since the fall of the Berlin Wall, it became
the symbol of reunited Berlin.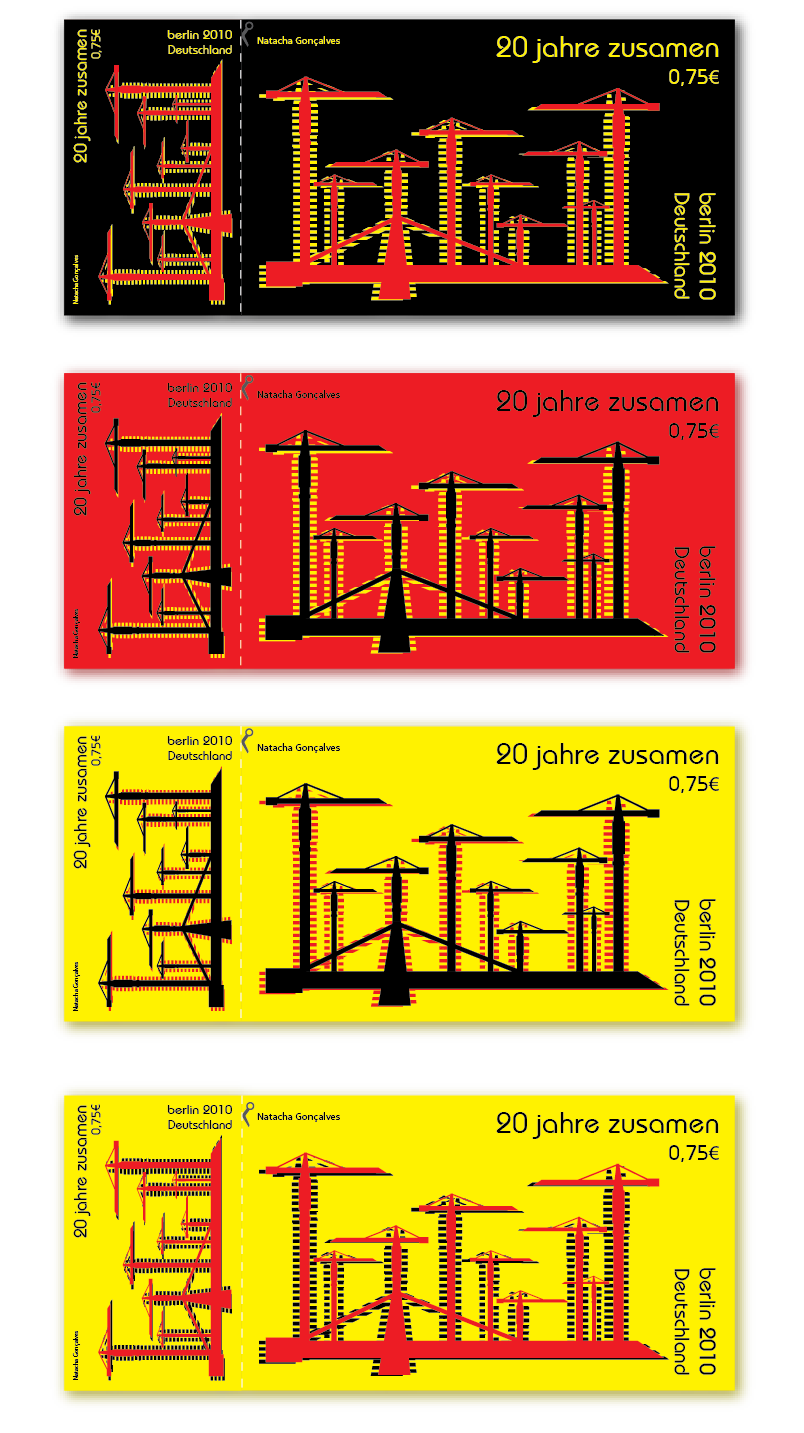 Die Stadt hat fast 20 Jahre der ständigen Arbeit gelebt.
Wandern rund um Berlin ist wie in einem Baumaschinen,
Kräne und Hebezeuge überall.
The city has lived for almost 20 years of constant work.
Walking around Berlin is like being in a construction machinery,
cranes and cranes everywhere.
Nach dem Fall wurde die Debatte über die Wiedervereinigung.
Die Schreie "Wir, das Volk", mit dem die Berliner demonstrierten
zu Gunsten der Mauer im Jahr 1989 wurden für die " sind ein
Volk" ausgetauscht werden.
After the fall, the debate became about reunification. The cries
of "We the people", with which the Berliners were demonstrating
in favor of the Wall fell in 1989, were exchanged for the "We are
one people."